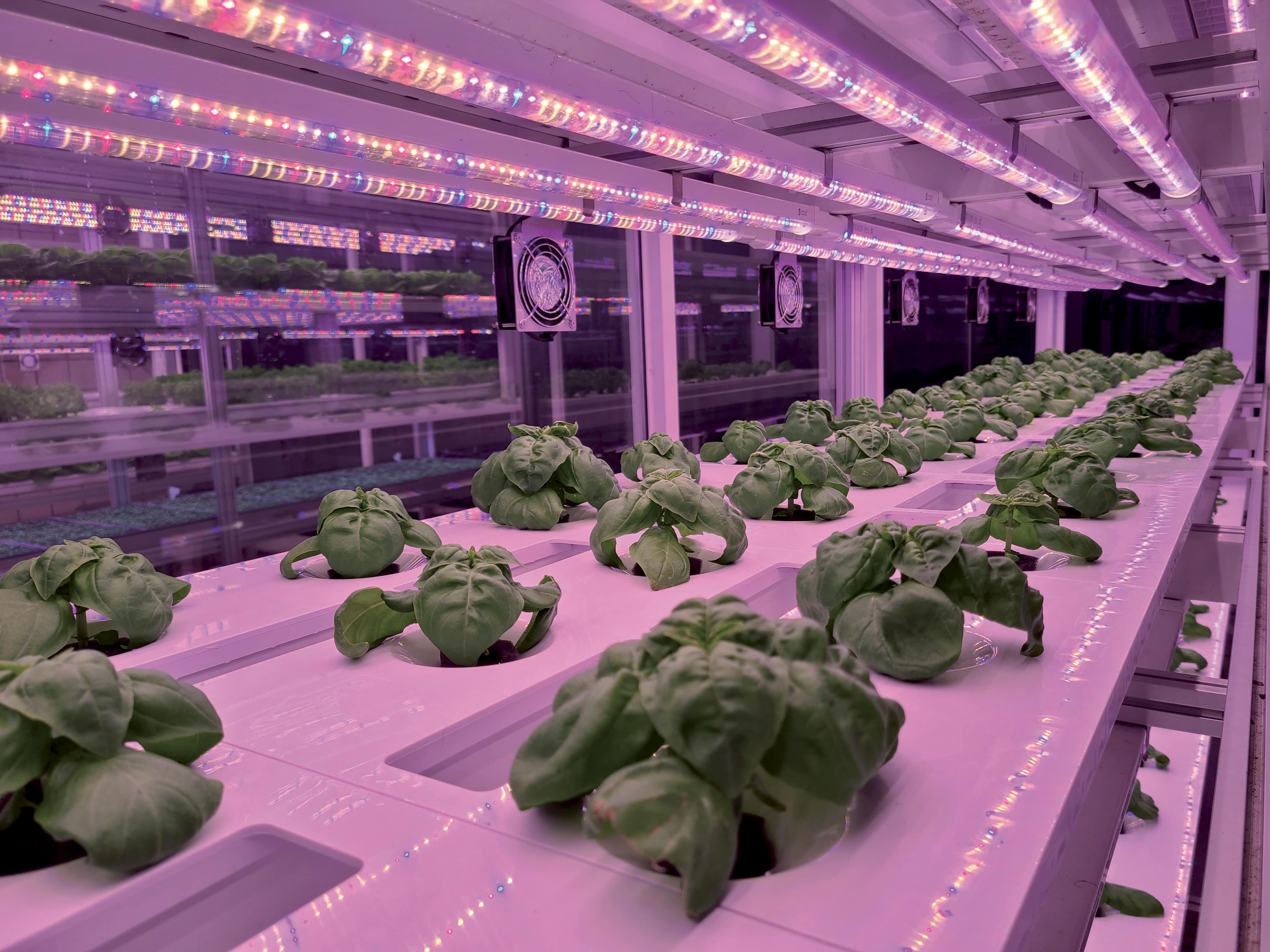 The future of food production
Find out more about our approach to Vertical Farming
Paragraphs
The Vertical Farming
Our commitment
The Vertical Farming could represent the agricultural world of tomorrow. To meet the growing worldwide demand for these innovative products, VOLTZ Maraîchage has chosen to develop a range of seeds rigorously selected for the Indoor culture.
Our vocation has always been to respond precisely to our customers' needs, to offer them the best varieties on the market and to evolve with them when necessary. We have therefore naturally chosen to accompany the Fermes Verticales who trust us on this market of indoor cultivation. Our strong genetics in aromatics has allowed us to position ourselves in this sector with competence and serenity. We are also among the first seed companies to develop this new sector of activity.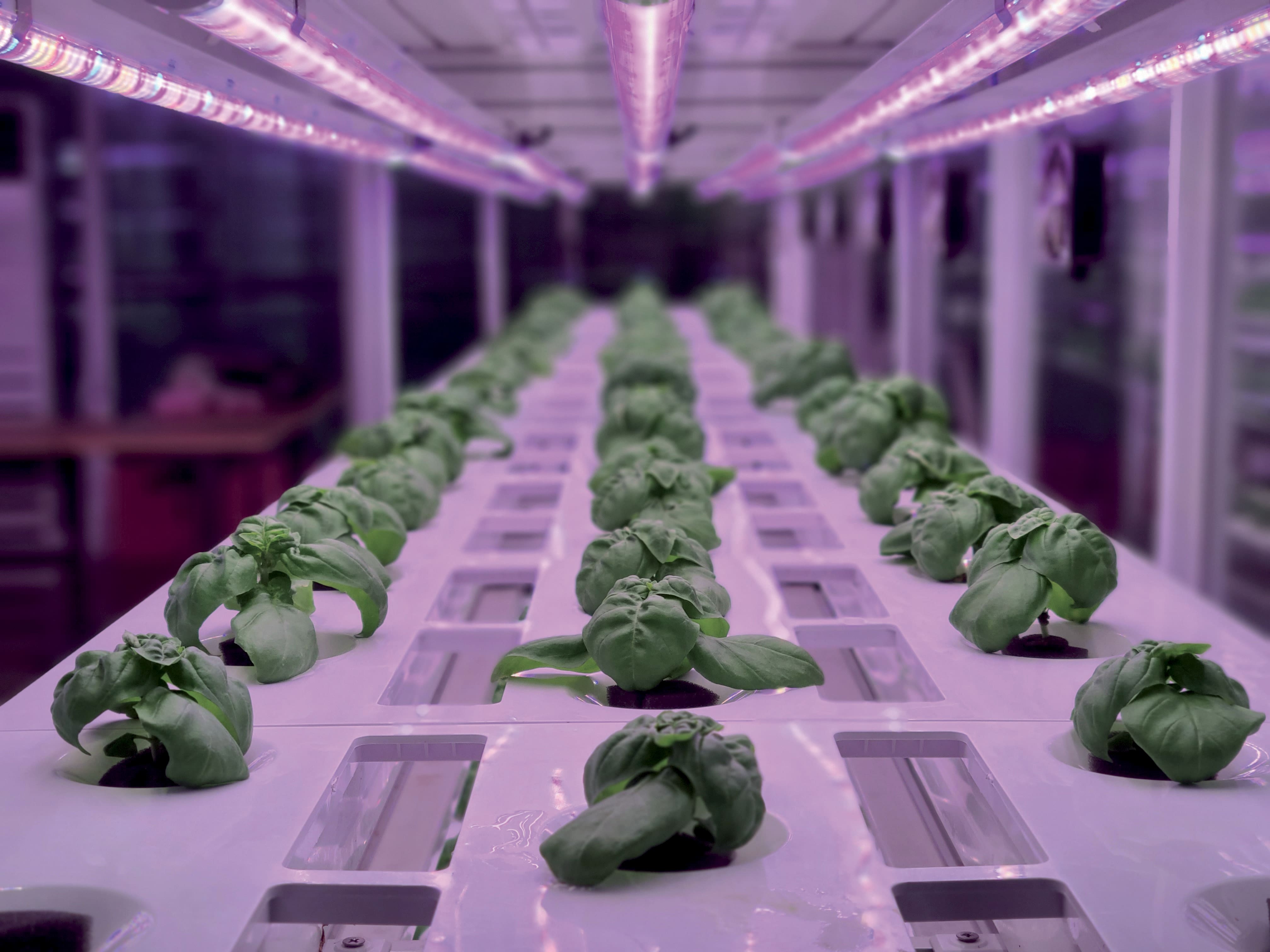 The seed, the first step for the Vertical Farming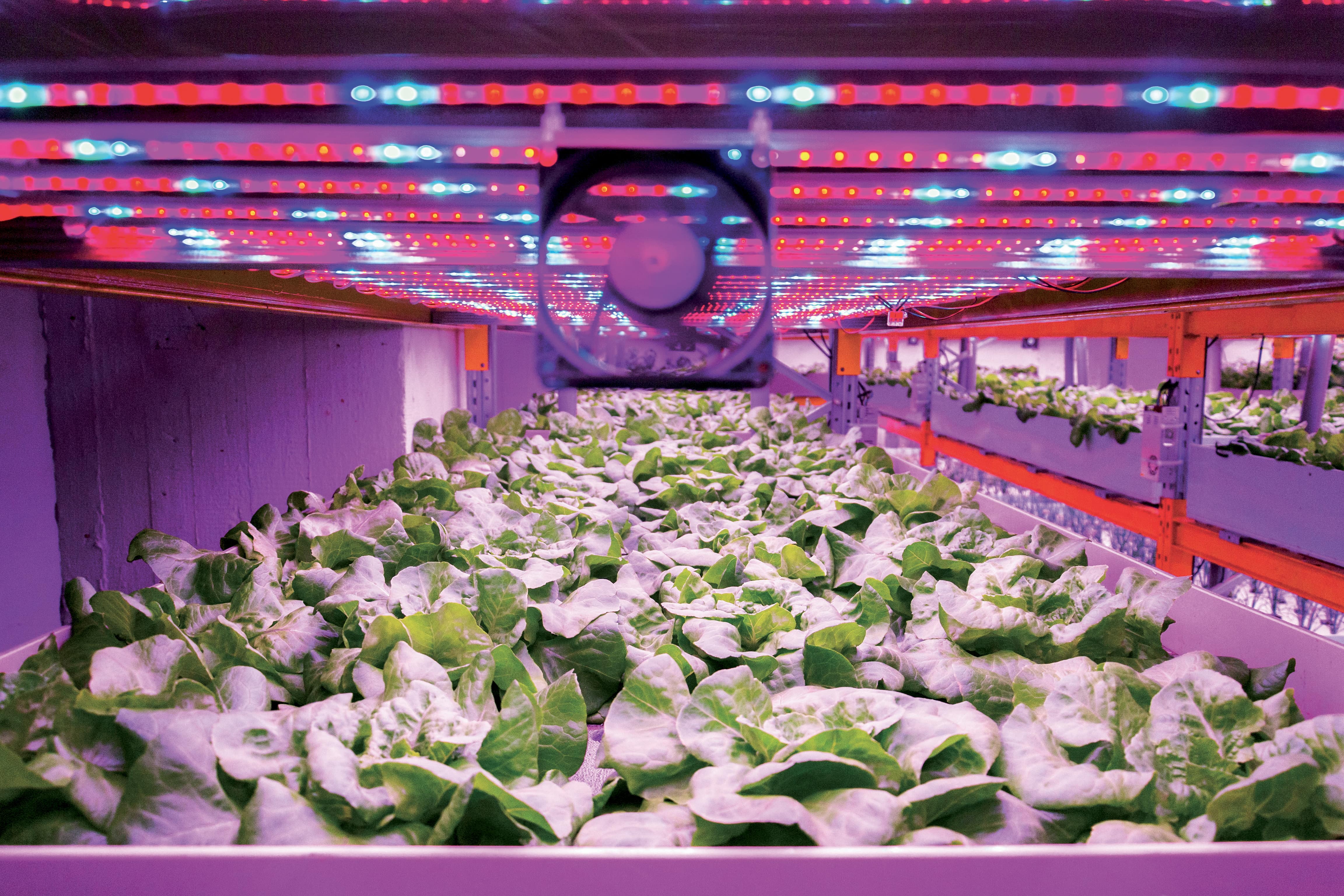 To our know-how as a breeder, we have added a new skill, that of plant breeder. In 2020, we acquired the German company HILD Samen, specialist and breeder of aromatic herbs. It is among these genetics that we have selected the first varieties adapted to the cultivation systems in Vertical Farming.
The range is constantly evolving, thanks to the dynamism of our Research and Production department, which works tirelessly to meet customer expectations. This in-house work allows us to meet the major challenges of vertical farm seeds, which concern the quality and purity of the seeds, the yields of the varieties and the sustainability of the seed supply. Plant habit, growth rate, appearance and taste, all criteria that matter to the industry are taken into account.
Your expectations for the Vertical farming
Our technical response
Our range is constantly evolving. Today, it includes different categories of products.
Aromatics We have selected the best varieties: basil, coriander, chives, parsley, etc...
Leafy vegetables Leafy vegetables : we include in this category arugula, watercress, lamb's lettuce, etc..
Micro sprouts: we offer you a large choice of high quality varieties
Very soon, new products will join our offer: edible flowers, cosmetic varieties, salads... All these seeds are selected for their specific characteristics at Vertical Farming.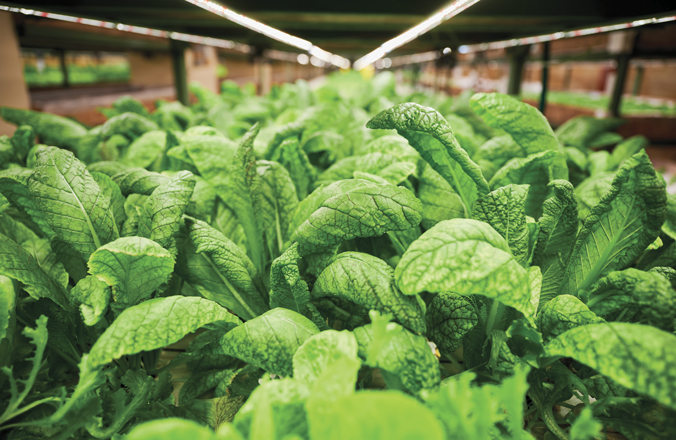 To meet the growing worldwide demand for these innovative productions, VOLTZ Maraîchage launches its e-shop, dedicated to Vertical Farms: www.voltz-vertical-farming.com ! !
Our solution is deployed internationally: the e-shop is accessible from all continents, 24 hours a day. Practical, it also saves time for customers. Cultivation and germination times, productivity per square meter, number of seeds per kilo, resistance: all important information about each variety has been recorded on our website. In addition to ordering, the e-shop offers customers and prospects the possibility of requesting quotes or seed samples.
In all cases, the link is made with one of our sales representatives dedicated to the Vertical Farming sector.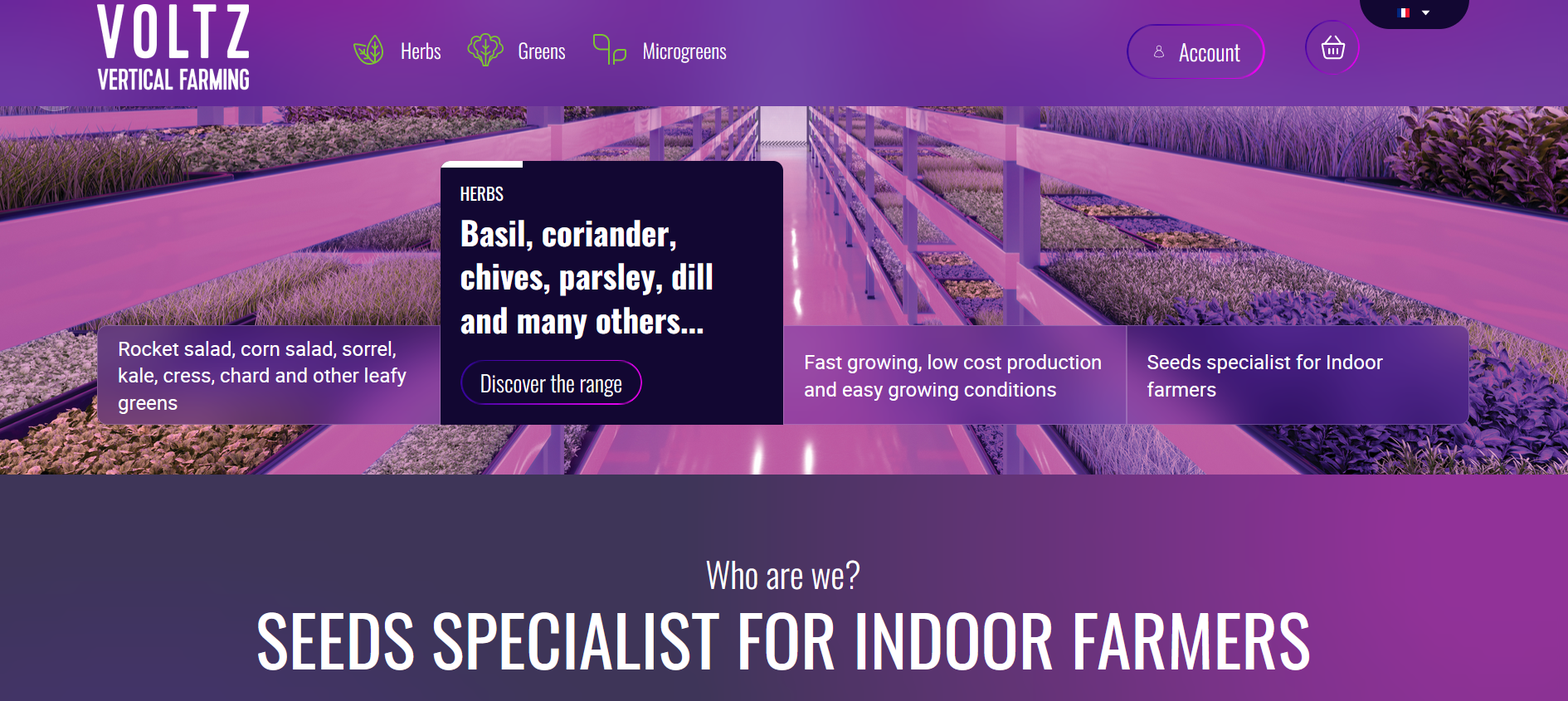 Learn more and discuss your needs?
Get in touch
Leave us your contact details. One of our specialists at Vertical Farming will be happy to contact you as soon as possible.
Your message has been successfully sent to
.
We will answer you in
without undue delay
Back to home page